Bring arctic science to life in your classroom
The Arctic Sea Ice Education package integrates hands-on science lessons for middle and high school classes with traditional knowledge in a northern context that is relevant and exciting for your students.
Access Free Online & Order Print Version
* If you already have an IK-MAP Account, logging in here will convert it to a Education Account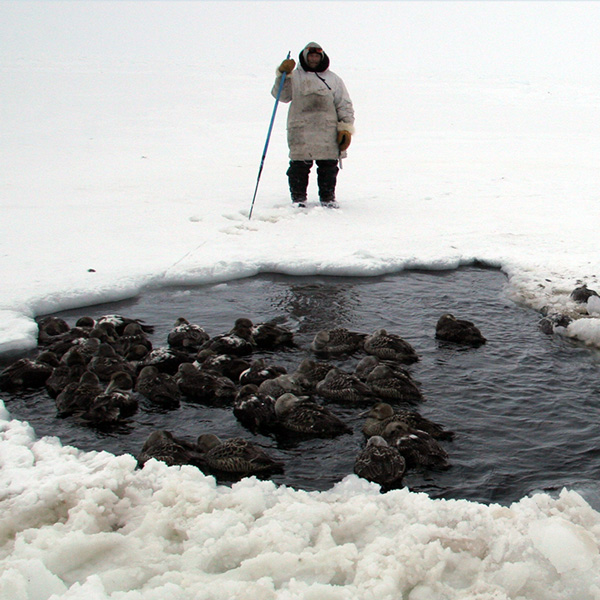 Ice. Animals. People
Experience how sea ice is made by becoming water molecules, learn math through video of eider ducks diving under the sea ice, and discover the seasonality of food by making a food wheel for your community.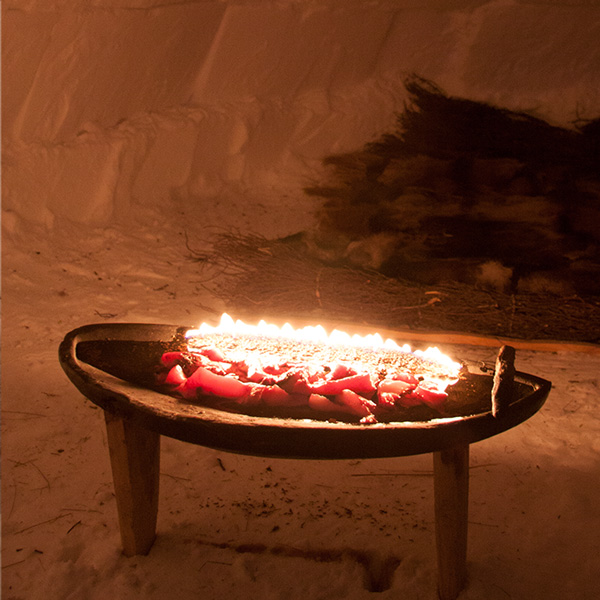 Traditional Knowledge & Science
Integration of Traditional Knowledge with the Scientific Method helps students learn to solve the problems of tomorrow.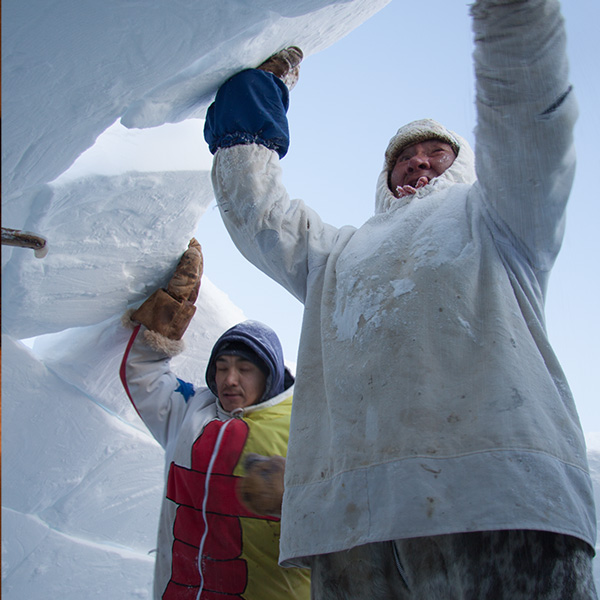 Hands-on & Adaptable
Hands-on activites that include adaptations for whatever level your students are at. Experiments use simple materials to illustrate complex concepts.
Linked to your Curriculum
Lessons are matched to provincially approved curriculum to make them immediately applicable to your class. Use our online curriculum search to find lessons that fit your exisiting unit plan.
Preview Lesson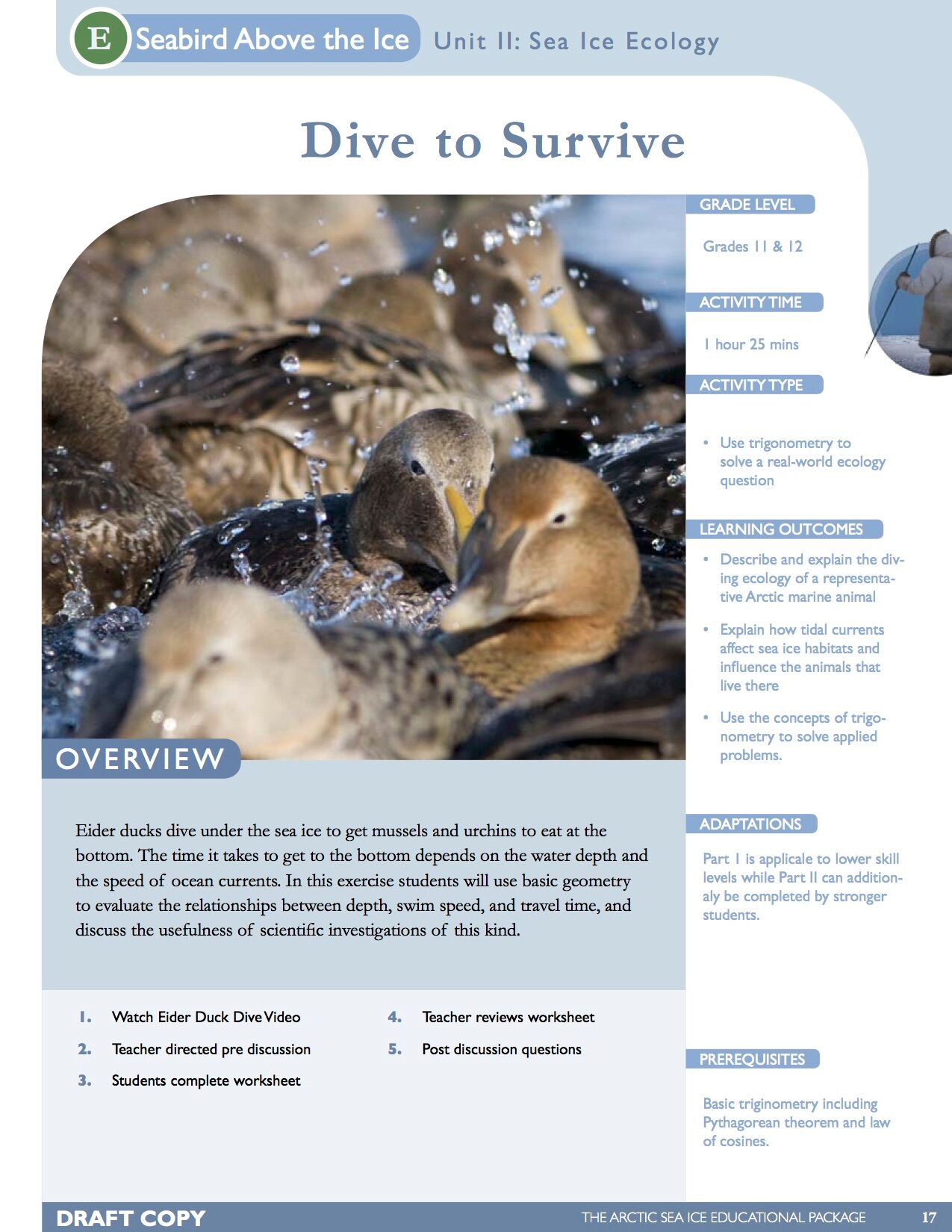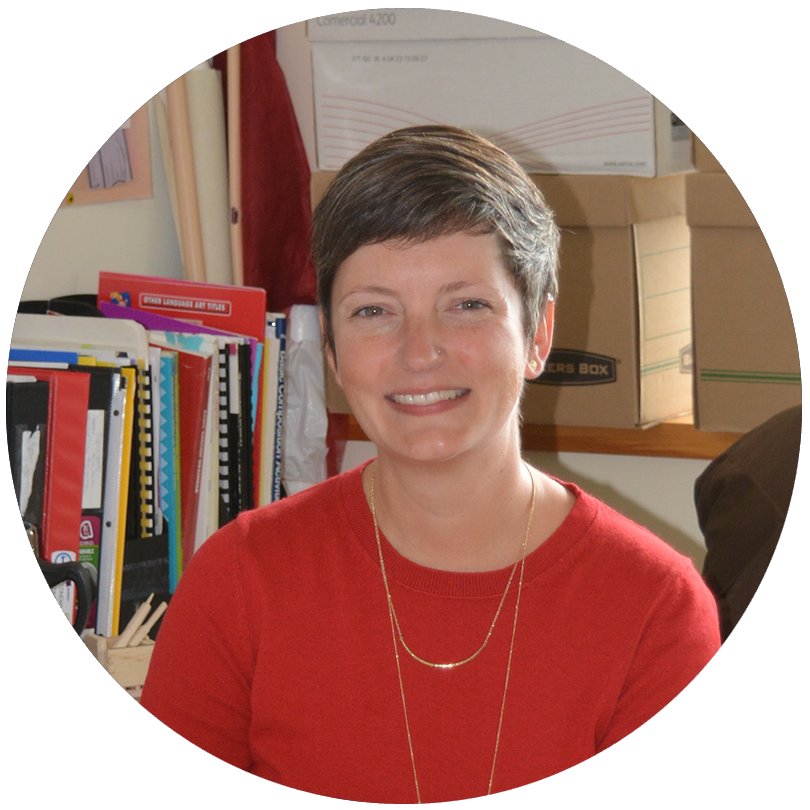 "It is about the land here, and this program leads easily into experiential learning. Keep up the great work!"
- Angela Turner Secondary 2/3 Teacher at Kiluutaq
Interactive & Connected
Our SIKU: Inuit Knowledge Wiki and Social Mapping Platform helps students explore the sea ice like never before. High resolution satellite imagery, panoramic street view imagery, breathtaking underwater video and community-based monitoring data takes learning to the next level.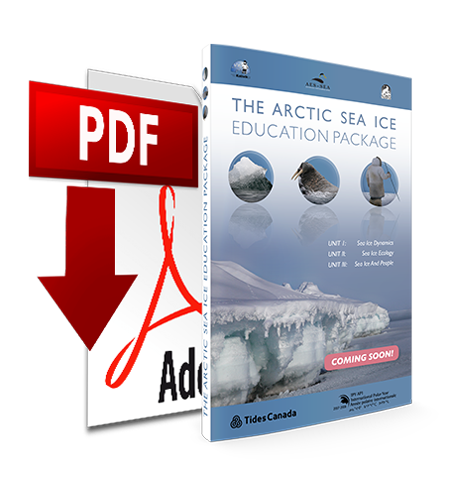 Accessible and Free
Lessons are available for free download online or contact us to inquire about a USB stick packed with immersive photos and videos.
Sign Up Now