Contact Us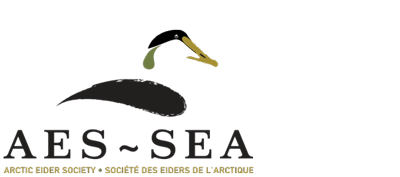 What We Do
The Arctic Eider Society is a registered Canadian charity. We work with Inuit and Cree communities in Hudson Bay to address environmental change affecting sea ice ecosystems through research, education and outreach.
To learn more visit our website at arcticeider.com
Lesson Plan Contributors
Karl Hardin
Caleb MacDonald
Cameron Noble
Eloise Rowland
Evan Warner
Frances Ross
Jackie Kidd
Jeff Higdon
Jennifer Provencher
Joel Heath
Karl Hardin
Larissa MacDonald
Linda Jansons
Maeva Gauthier
Marianne Marcoux
Misha Warbanski
Naomi Man in 't Veld
Rian Dickson
Sarah Bryce
Sharina Kennedy
Simone DesRochess
Layout and Design
Print Design - Ben Didier
Website Design - Evan Warner
Website Created by

Air Code Design inc.